Why work for Hunters?
At Hunters, we believe in building long term relationships. Not only with our clients but with our staff as well. We pride ourselves on developing our people and letting them grow alongside our business. 90% of our managers come from within the company and the success stories are plentiful. At Hunters, we want to work with you to develop your career.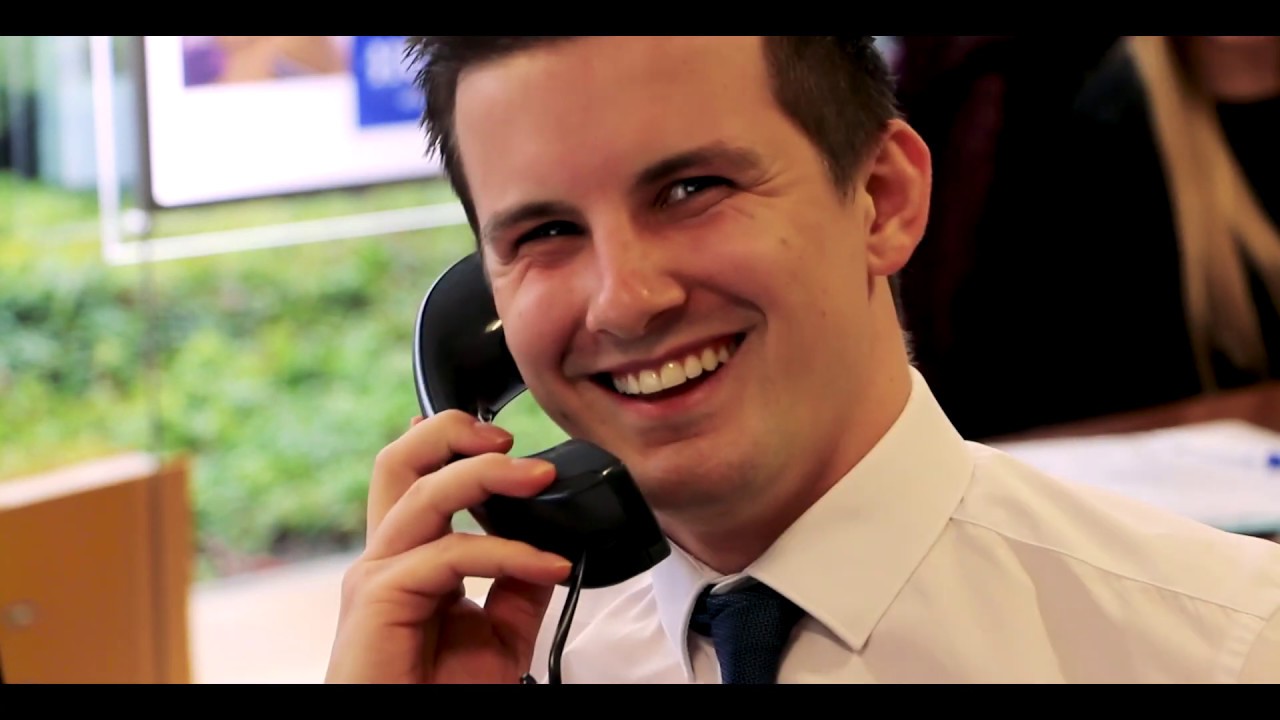 Exceptional training suite
We have always been committed to raising standards within our industry through our bespoke training programmes. As such we now provide a range of in-depth trainging throught The Property Franchise Groups Training Academy.
Training comprises of a mix of training mediums and includes classroom training and e-learning. This means that all our training concepts work to link the candidate's theoretical knowledge with active participation making it an invaluable process to help continue our commitment and assist all staff in their quest to excel both personally and professionally within their roles.
The perks of the job
At Hunters we work hard but we also play hard. We offer a range of benefits to our staff to keep them motivated, pro-active and help us reach our ultimate goal – to become the Nation's Favourite Estate Agent. Some of our incentives include: Generous bonus and commission schemes, competitive holiday allowance, Employee of the Year Competition, High Performers Competitions (the main prize for this previously included a trip to Cape Town, Las Vegas and Monte Carlo!) and much more.
Testimonials
Don't just take our word for why we think Hunters is a great place to work -
scroll through some of the testimonials from Hunters employees to learn more
I have worked for Hunters since 2003. I started as a Lettings Negotiator in a busy city centre office and over time the company have offered ongoing support and training to help me fulfil my own ambitions for my career, I progressed from a negotiator through management to senior management and now cover all of lettings. Hunters always help you push yourself and will help you when you want to move forward with your own goals. The ethos of work hard, play hard suits most of us and gives you that much needed work-life balance.

Carrie, Head of Lettings
I have worked at Hunters since I was 21! Now 38 and two kids later. I can honestly say that Hunters have supported me through my career with them and given me many opportunities to progress and develop myself within the company. I now only work part time as I have two little ones however Hunters have been fantastic during this time and very supportive. I could not think of a nicer company to work for. They are genuine and real and still keep their family values to heart. Thank you to Hunters for where I am today.

Liz - Lettings Accounts
Working for Hunters was a fantastic opportunity that I could not miss, working for such a brand attracted my eye from the start and settling in was a very smooth process, everyone was so welcoming and helped me whenever was needed. Working in the maintenance department is great and never dull moment. Hunters are a great company and it is amazing being part of them. I have learned so much since I started early June and I have grown as a person since.

Ben, Lettings Central Support
Since joining Hunters 2 months ago I have learnt so many new things, my colleagues and the training courses have taught me so much about the industry in such a short amount of time. After two weeks I was able to start contributing and helping the team out. I will always be thankful to the people who believed in me and gave me this opportunity to work for such a prestigious company.

Adam, Software Support
Having worked at Hunters for the last 11 years it safe to say that I've seen the company change and grow significantly during that time but Hunters have always managed to maintain a friendly/family oriented atmosphere which makes it a great working environment. I have learnt so much and been given the opportunity to grow successfully, starting as a part time property inspector to now managing a central department at head office and managing a team of 10. The longevity of so many of Hunters employees is great, and that says a lot about Hunters as a company.

Charlotte, Maintenance and Property Manager
I joined Hunters over 5 years ago. The company has helped me develop my skills and trained me into a professional estate agent which I am today. We work hard however me and my team enjoy every minute as each day brings a new challenge!

Justin, Branch Manager
I started working for Hunters in 2005 and still find that the company runs from their original family values. The team here in Wetherby work hard to achieve the same goals and it is a pleasure working with them all. The rewards and benefits we receive makes the hard work worthwhile and there is always an exciting challenge ahead.

Katy, Sales Negotiator
I began working for Hunters approximately 4 and a half years ago, initially as a Weekend Accompanied Viewer and I became a full time Sales Administrator/Negotiator just over a year ago. I am extremely lucky to work with a great team and I feel exceptionally proud to be part of a very successful company which has such a good reputation in the industry. The training that I have received has been invaluable and I have achieved the 'Hunters National Sales Qualification', been nominated for Employee of the Year on two occasions and following a 'mystery shop' contributed to Wetherby being awarded Gold at the British Property awards.

Georgia, Sales Administrator / Negotiator
I joined the company in 2006 as a Sales Negotiator and currently help to manage the one of the offices. I work with a highly dedicated team who are like an extended family to me and we've all been with the company for several years showing that Hunters is an excellent company to work for. Head office and the Directors are extremely supportive and give plenty of praise and rewards for those who are successful within the company. The Training Academy is fantastic enabling staff to work towards nationally accredited certificates which no other estate agent provides.

Zoe, Sales Manager